👋
WELCOME TO NETFIRE — WHERE YOU CAN..
Own your cloud.
Control your data.
NetFire understands that your business is one-of-a-kind. In recognition of that, we provide a cloud solution that matches it - right-sized to fit your needs and fortified with best-in-class security to keep your data safe.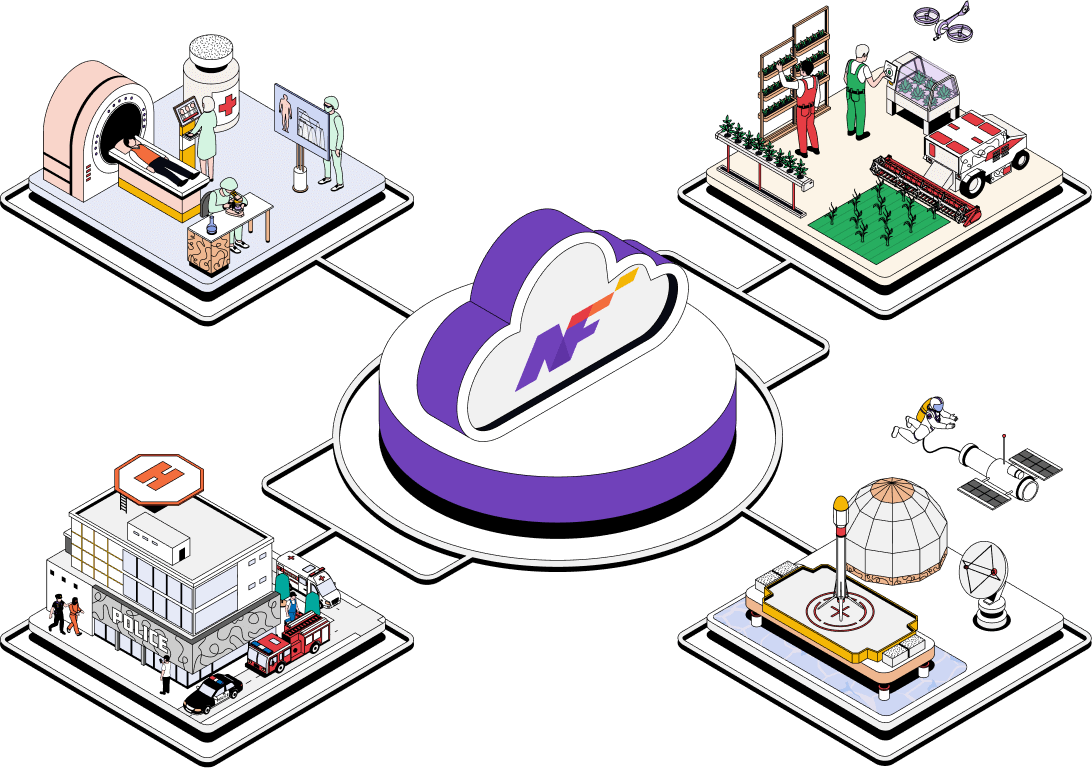 CLOUD INDUSTRY PAIN-POINTS
NetFire has identified and addressed
Four major problems
Facing businesses today
.
Cloud Provider Lock-In
89%
BEST-IN-CLASS CLOUD SECURITY
Build apps fast, leverage generative AI, and analyze data in seconds all with NetFire best-in-class security
.
Advanced Security

NetFire Cloud offers multiple layers of advanced cybersecurity measures beyond what is offered by Microsoft Azure, Amazon AWS, or Google Cloud.

Compliance Simplified

NetFire Cloud provides customized solutions tailored to meet the specific compliance needs of each NetFire client.

Managed Incident Response

Continuous monitoring by US-based NetFire dedicated professionals mitigates risks and responds to threats in real-time.
WHEN THE SHIP HITS THE FAN
NetFire embraces a proactive, human-centric strategy, guaranteeing comprehensive managed support and customized monitoring 24/7/365
.
At NetFire, we recognize the crucial role humans play in delivering exceptional support. We believe that achieving the ideal balance of security and vigilance necessitates a harmonious partnership between people and technology.davi
The ultimate outcome: immediate assistance when needed, and unwavering peace of mind throughout.
One open-source API to rule them all
Engineered in the pursuit of perfection
Select the cloud right for you
.
NetFire clients generally fall into 2 categories

.
Maximize Efficiency.
Ideal for those with a dedicated tech stack looking to fine-tune performance and achieve cost optimization.
Get Dialed In
Solution to Pain.
Perfect for those facing difficulties in unmanaged cloud environments, seeking a managed cloud hosting solution to alleviate their pain points.
Discover a Better Way
AMERICAN MADE CLOUD TECHNOLOGY
Empowering industries that shape the future of humanity's advancement

.
Cloud Gaming
Generative AI
Internet of Things (IoT)
Machine Learning
Platform as a Service
Software Developers
Innovation Labs helps clients solve challenges through
market-leading innovation
.
NetFire empowers clients to access a partner ecosystem featuring top-tier technologies in AI, Blockchain, ML, IoT, and more. We help transform their best products and services into scalable hosted solutions, harnessing the performance and cost advantages
NetFire's Innovation Labs uncovers value at the convergence of the physical and digital realms, where data, documents, record systems, compliance demands, and ever-changing user expectations intersect.